Details
Dates:
(Kenmore Church) TBC
(Other churches) Check with local organiser.
Cost: $TBC
Registration includes: Book; Workbook; Retreat costs
Duration: 7 Group meetings
Offsite Retreat: TBC (QCCC Brookfield)
Runs 1st & 3rd quarter annually at Kenmore Church.
---
What is re:FORM about?
You are ready to take a deeper step in your discipleship journey. You long for a more impacting experience of Christ within. You want to break-free of your old-ways and walk in freedom, grace and power.
re:FORM takes you on a personal journey off the well-worn path you know. It inspires and equips you to connect with God and do life differently.
---
Maximise impact by engaging with the material
Engage in the DAILY CONTENT – 6 readings/week (audio available), for 6 weeks.
Weekly GROUP MEETINGS – to process content and pray together.
Attend a mid-course WEEKEND RETREAT – for maximum impact.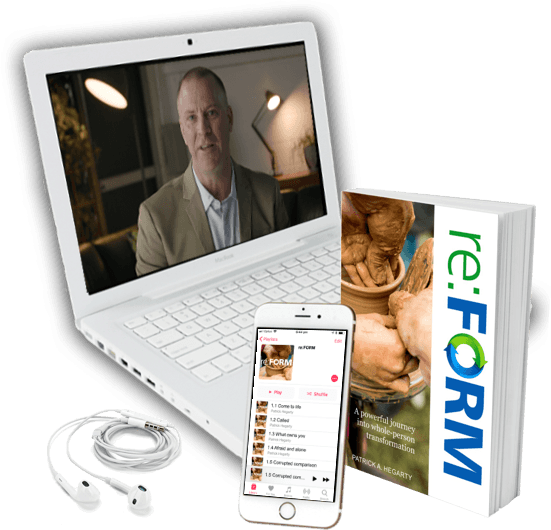 ---
Course topics and flow