Equipping church leaders to get the job done.
From leading a volunteer team to transitioning a whole-church culture, Christian leadership is a unique challenge. Through tested principles, hands-on experience and relational coaching you will build the capacity you need to do it well.
---
Tiers of leadership development:
For each tier of leadership we provide training to build the skills and character needed.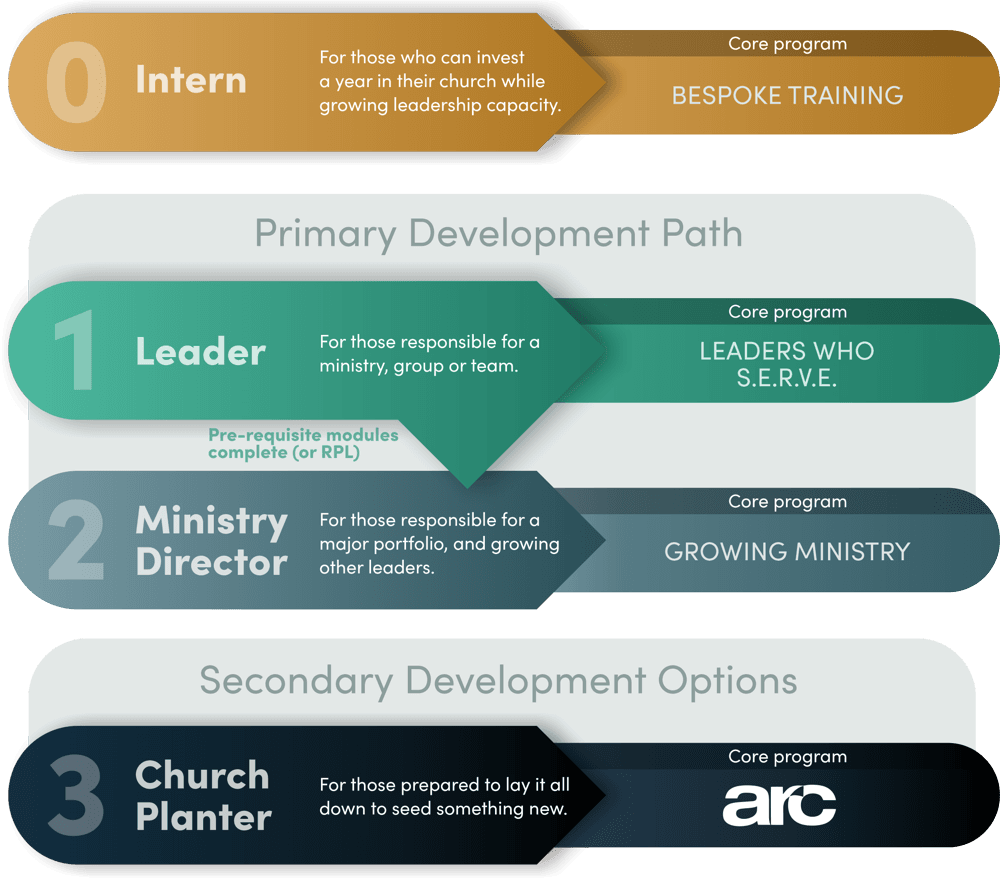 ---
Available Courses:
---
Leader Logistics