For those responsible for growing leaders and a major ministry area.
Overview
Tier 2. For those needing to build capacity of leaders and teams. With your limited time, how do you grow a ministry without getting burned out? How do you develop new leaders in a distinctly Christian way? How do you build capacity, and make space for God to do what only He can? These questions and more are answered, and you will be given tools and experiences to apply it in your own context.
This course takes participants on a powerful journey of creating a motivated and healthy ministry & team. On completion they will be able to envision and equip people to not only be on a journey of leadeship growth, but to bear measurable fruit towards a team mission.
Those with a pre-purchased Course Registration and manual have free access to video and downloads.
---
Topic List
Compelling Reason - Identifying your ministry's purpose
How it will look along the way - Defining vision; values & strategic intent
Structure your ministry to grow
Growing capacity in your leaders and team
How to grow leaders with four transfromational dynamics
Pathways to multiplication - growth pathways and situational leadership
Sustainable Leadership
LeaderTRACK has partnered with NCLS Australia to integrate their powerful new survey & analysis tools to help Australian church leadership. Course admission includes a survey of your sustainable leadership.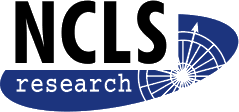 ---
Cost and Format
Cost: TBC
Includes: Comprehensive hard-copy manual; 21 video sessions of training; 3 workshop days.
Team Discount: For churches wanting to equip a team of more than 5 at once: Apply here.
Duration: 10 weeks
---
Also available: