Kenmore Church Community care is about connecting real needs with the provision of God's people. Be it pastoral or practical, we are activating our church to the lives of those around us. Got ideas that work? Let Julie know!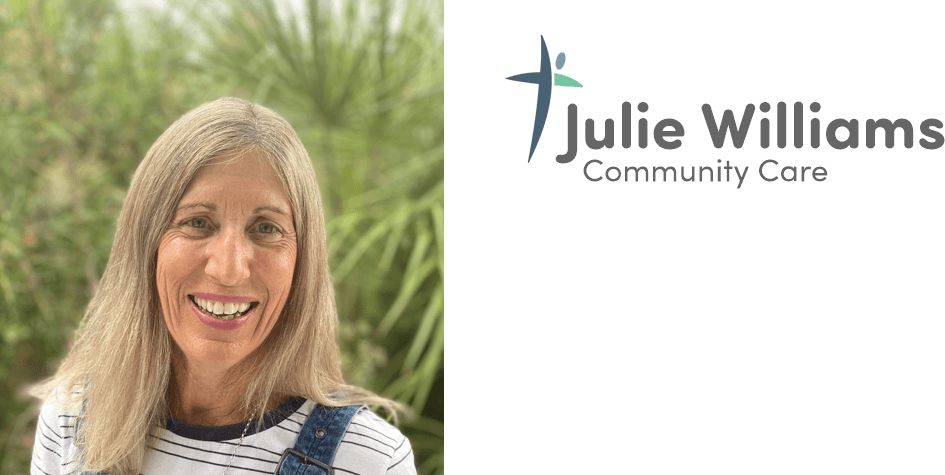 Previously a pastor for 7 years, Julie and her husband Paul also previously planted a church in Bulimba based on the concept of creating family that connected with the community to see people become followers of Jesus. Now part of our new community at Kenmore, Julie has a heart to see people activated in their gifts to bring the love, hope and joy of knowing Jesus to those who don't yet know Him. Paul and Julie have 5 children between them and 5 gorgeous grandchildren.
---
Community Care
Below are our main opportunities and suggestions for providing community care:
Caring for us: Kenmore Church people in pastoral & personal need.
Local community: Reaching the streets where we live.
Extended family: Helping you look after loved-ones.
Existing networks: Joining those who are already doing great things in our community.
1. Caring for us
Connect with our pastoral team if you know of someone who needs extra support - contact Trish Hegarty
Join a Small Group here and be active in caring for each other in this group
Text, email, Facetime church friends and let them know they are not alone.
Set up a "Virtual Coffee date" or "Virtual dinner" with others at church. Use Skype or Facetime to chat online while drinking coffee or eating dinner
Art Group Facebook Group - if you are an artist contact Karen Hales
2. Local community
Reach out to your neighbours by setting up a local Facebook group for the street and putting a note in the letterboxes of your neighbours.
Organise a local walking group – this can be a small group of Christian friends who walk in pairs and pray together while walking or it could be a group open to the neighbours to join and share their stories (more details on our Kenmore Church Community group)
Join local Facebook groups already established to see where you can help
If you are part of a sporting community, stay in contact with the other families via email or other multi media sites
Donate food and other items to local community groups - you can find info of these on 4169 Community facebook page
3. Extended family
Look out for your family – or those you call your family. Text , phone and Facetime them to check in with them.
Write a good old fashion letter to the older members of your family so they feel connected – particularly great for those in nursing homes
Do a family member's shopping or other errands for them and surprise them with a fresh bunch of flowers or a block of chocolate!
4. Existing networks
Many neighbours have now set up Facebook pages – 4069 Helping Hands is one – it is full of information and ways you can help or get help for someone
Keep up with the information going out via email from our church and on the Kenmore Church Community Group on Facebook.
There are many churches praying together at a particular time. Maybe our church could pray at 1900 (7pm) each day?
Get involved in the giving opportunity we have set up so we can help those who are may need some help with groceries etc.